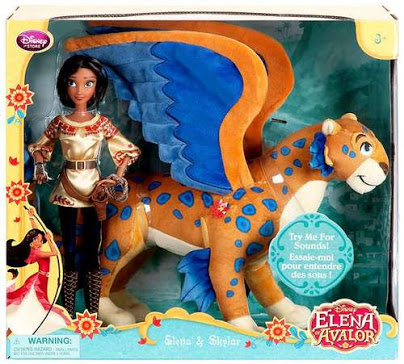 The Elena doll can both sit and stand. Unlike other dolls the Elena sitting position isn't with her legs put up. It's a more like a realistic type. Elena is also wearing her outfit from Island of Youth. There's also a Hasbro version of this toy.
Skylar features
The talking Skylar has a button to make it talk. Near the neck. The tail doesn't have wires. The end of the tale. Is not plushed. The toy requires batteries. It requires 2 x LR44 batteries. The batteries needed for the cell is already included.
Ad blocker interference detected!
Wikia is a free-to-use site that makes money from advertising. We have a modified experience for viewers using ad blockers

Wikia is not accessible if you've made further modifications. Remove the custom ad blocker rule(s) and the page will load as expected.