Warning

This project has been deprecated, and this article is only kept as an archive. Feel free to create your own wiki and ask the admins to link it to this wiki.
Is your language not here?
Contact Americhino
and he can direct you to someone who speaks your language.
Want to give feedback? Perfect! Just fill out this form!
The entire project is run by Americhino (formerly BooKyloRen) with help from Algorithmz (formerly Disnickfanatic), our Director of Internationality.
What can I do with this project?
You could:
Ask for an Apply for Staff request translation to English
Ask an MLU to help you talk to a monolingual administrator
Communicate with an MLU just for fun in your language (However, this is not recommended.)
You could not:
Ask for an article to be translated into your language - however, you can still do that at the WLB
Ask for an interlanguage wiki - you can tell an administrator (preferably Americhino or Algorithmz) and make your own
Why do we need Multilingual Users?
Short answer:
"bavarder fête en 30 minutes"
Long answer: Elena of Avalor premiered on 33 different languages in 163 different countries and on different Disney Channels worldwide. This project was to try and connect all the users who speak the other 32 languages with the English community.
As such, English is the only language accepted on this wiki, and we understand if it's not your mother tongue. To facilitate communication, we have introduced this project.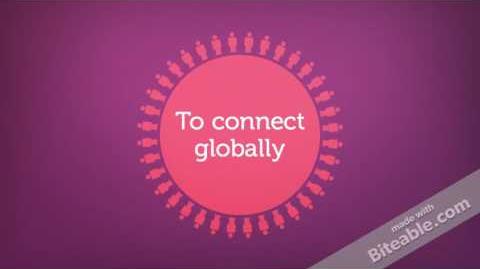 Who are Multilingual Users, and how can we distinguish them from normal users?
A list of Multilingual Users can be found here (Afrikaans - Malaysian) and here (Dutch - Chinese), and they have Babel level templates on their profile with the name of the language they speak on it.
I want to be a Multilingual User. Who do I contact?
Sadly, due to constant inactivity, the project is now discontinued.